No Game this week!
Practice on Thursdays until 4:30.



​

​Visit

franklinbands.blogspot.com

to download the 2016 FCHS Marching Band's show music.

Alternatively, use the button below to preview and download the music.


​​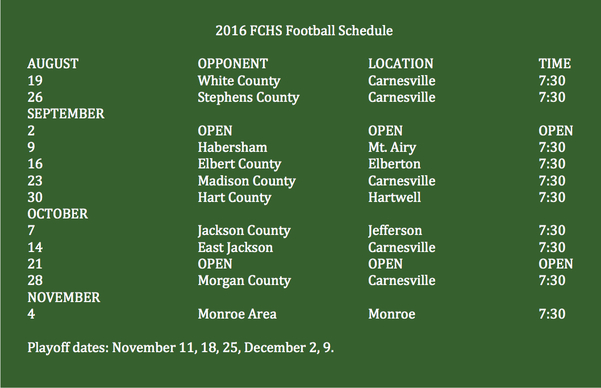 You're not prepared for band camp until you have one of these!


There are different ways to submit pictures of the band/auxiliary. You can-
email them to fchsbandpics@gmail.com
or
send in a private message through the band FB page https://www.facebook.com/fchsbands.

(We will include as many pictures as possible in the End-of-the-Year slideshow, but no guarantees can be made that all submitted pictures will be used.)

---

Please use the instruction below to complete the Mandated Reporter Module of the Compliance Director if you have been asked to do so.

What's Happening on Social Media?