FRANKLIN VS MADISON - HOMECOMING
CALL TIME: 5:30
PERFORMANCE - PREGAME - 7:05
It is 8th grade night, so pizza will be available at that time!!
The Band Room WILL NOT be open after school, but will open shortly before 5:30.
GAME OVER and Return to Band Room: 10:20 (approx.)

​


​

​Visit

franklinbands.blogspot.com

to download the 2016 FCHS Marching Band's show music.

Alternatively, use the button below to preview and download the music.


​​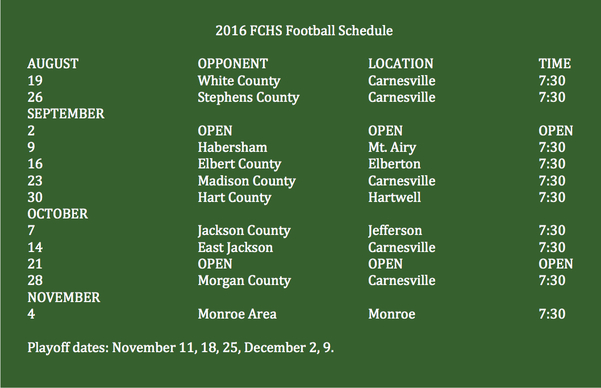 You're not prepared for band camp until you have one of these!


There are different ways to submit pictures of the band/auxiliary. You can-
email them to fchsbandpics@gmail.com
or
send in a private message through the band FB page https://www.facebook.com/fchsbands.

(We will include as many pictures as possible in the End-of-the-Year slideshow, but no guarantees can be made that all submitted pictures will be used.)

---

Please use the instruction below to complete the Mandated Reporter Module of the Compliance Director if you have been asked to do so.

To order fruit, please see a band member or use the contact form on our website. In the lower right hand corner of the box below, click the square icon to see the fruit brochure at full screen.

What's Happening on Social Media?